Charlie Shaffer | 1932 - 1972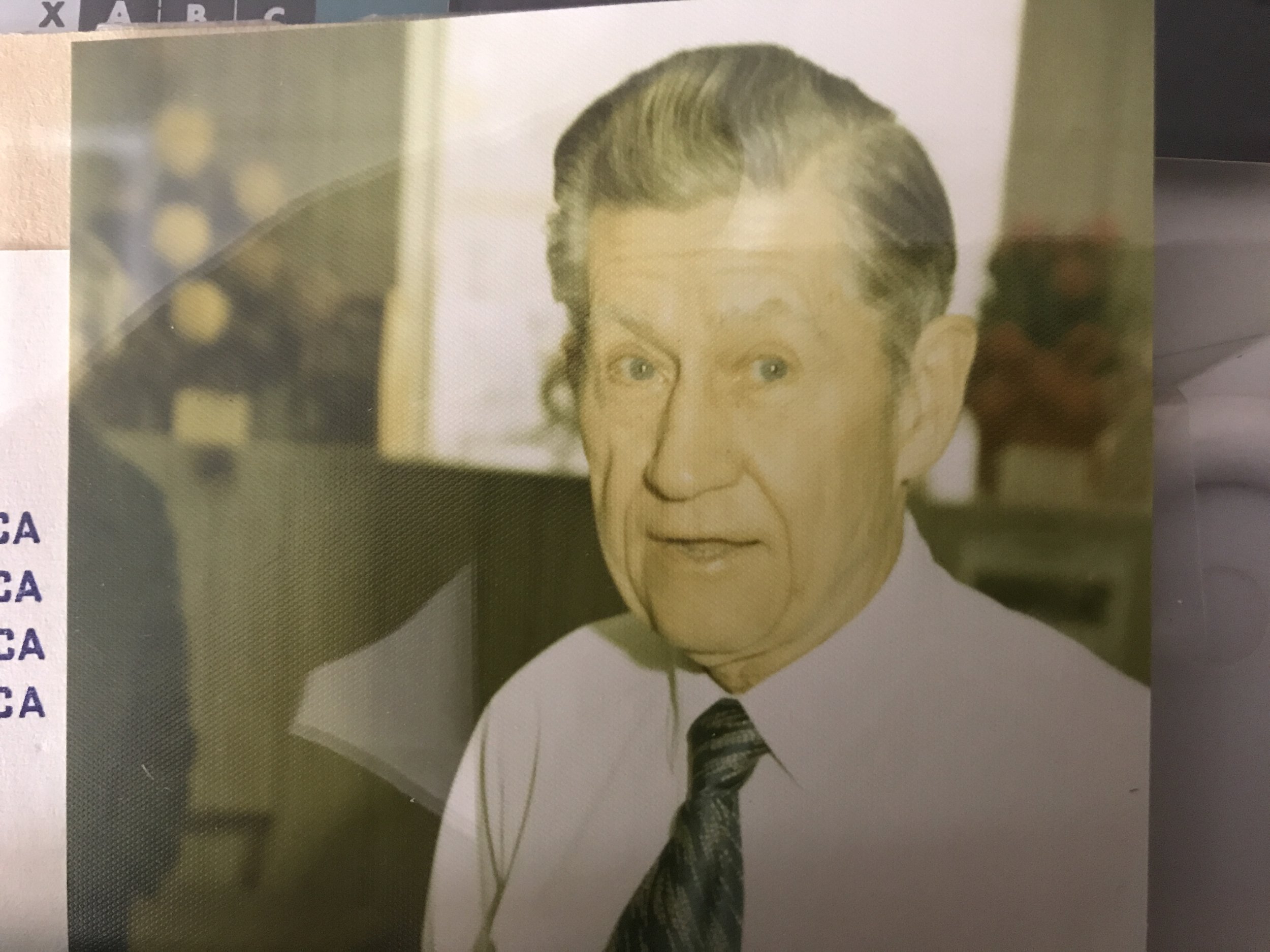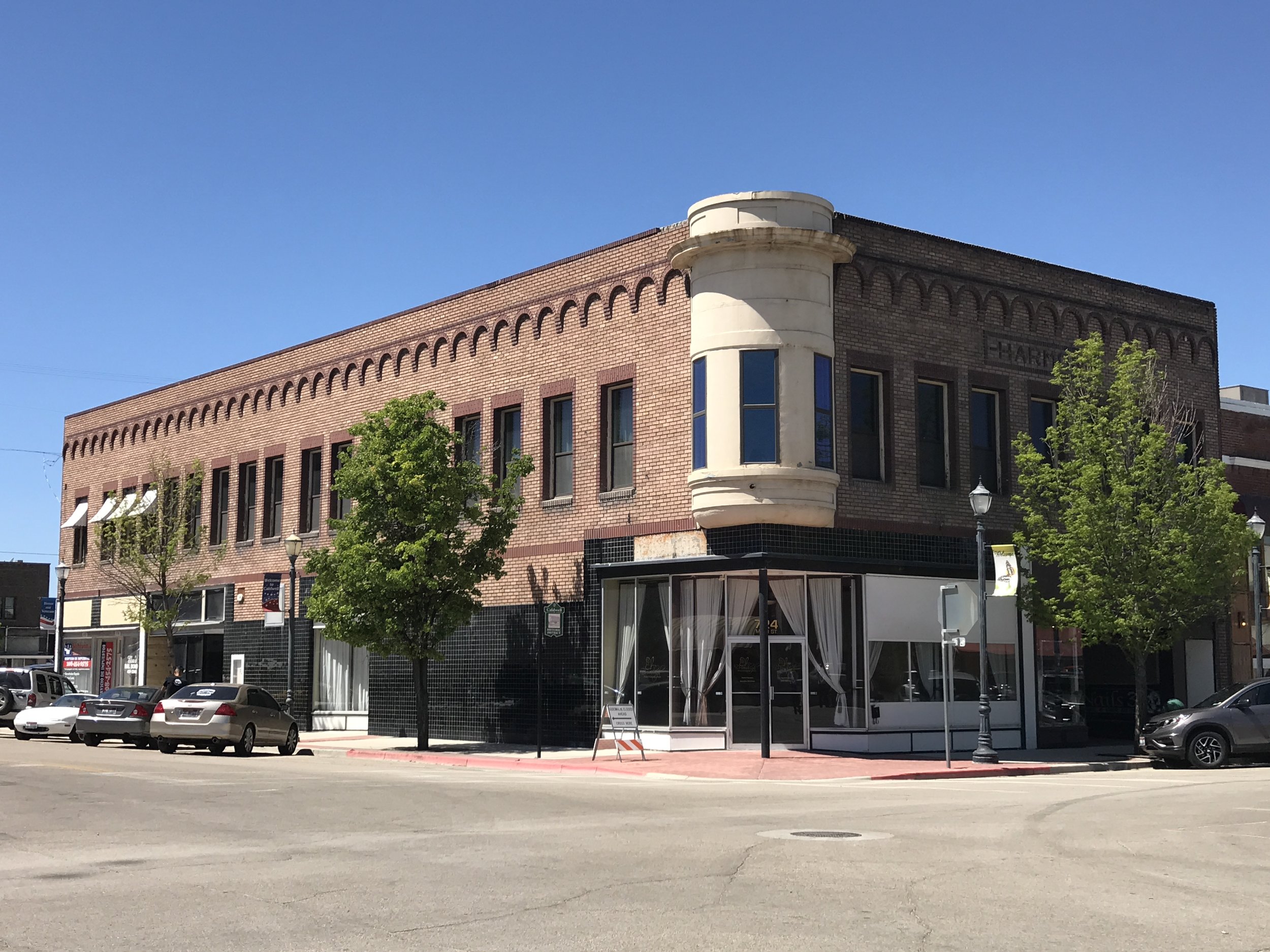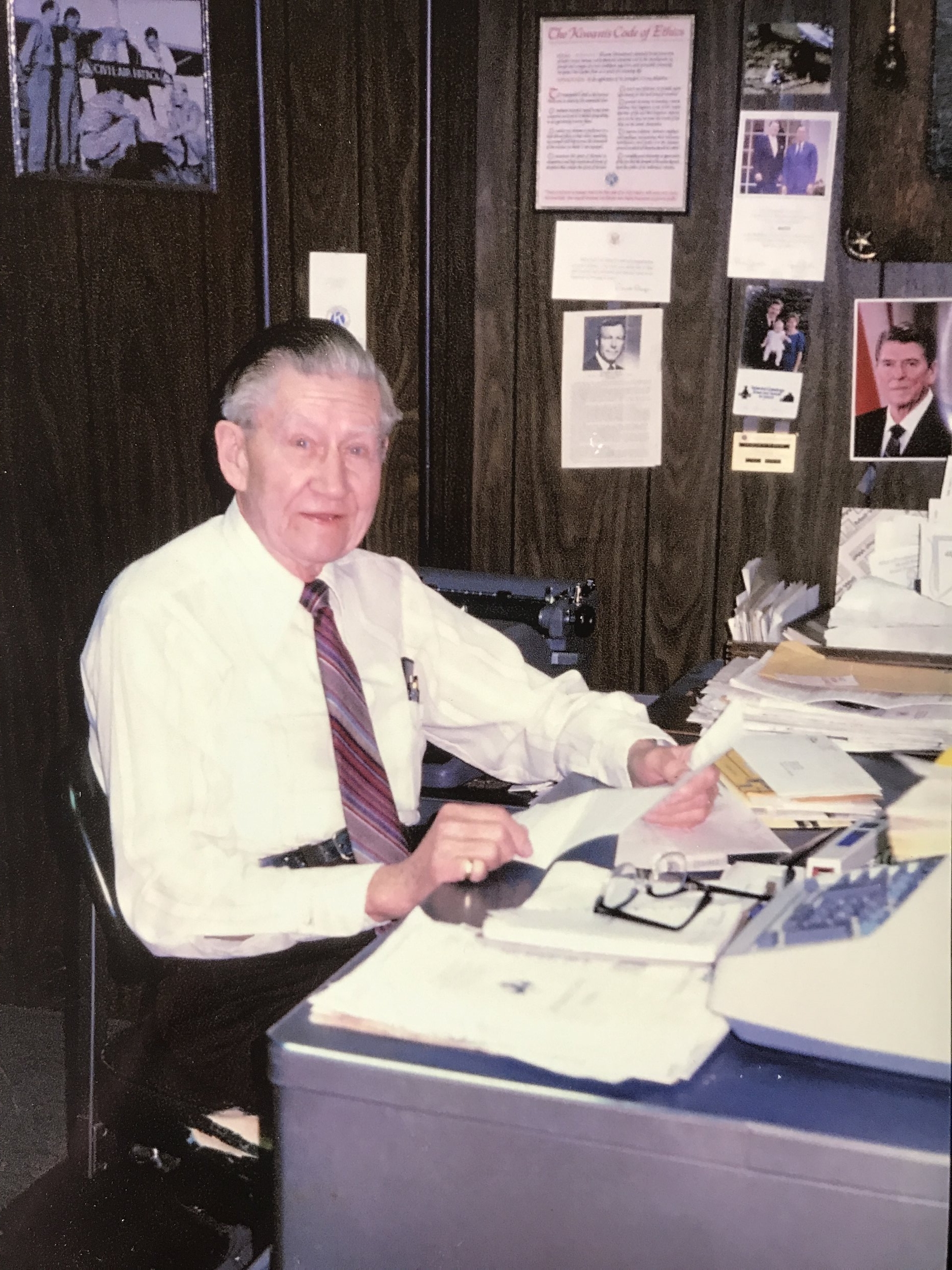 Charlie Shaffer arrived in Idaho at the age of 17. He graduated from the College of Idaho in 1928 and married Audrey Travis after she graduated in 1929. He spent a few years in the grocery business with his college classmate, Joe Albertson and then decided to go into the insurance business.
He went to work for the M L Walker Real Estate and Insurance office in Caldwell, which had been started in 1906. Mr. Walker passed away suddenly in 1932, at which point, Mrs. Walker said, "Charlie, you need to buy the agency!". At that point, the name of the firm was changed to the Walker-Shaffer Agency. In those early years, Charlie firmly established the agency. He was the 88th agent appointed by H. K. Dent, the founder of General Insurance Company, which became Safeco Insurance Company. Through the next three decades, Audrey was also active in the agency, taking care of the bookkeeping, as they also raised two daughters and were active in a number of Caldwell civic organizations.
The office was located at 110 S. Kimball Ave from its inception in 1906 until 1972. During those years a number of ladies worked in the office as customer service representatives, including Ila Gustafson, Grace Tietsort, Lois Itano and Nori Oyama. To date, the Agency remains the oldest continuously operating insurance firm in Caldwell.
Gordon Buck | 1952 - 1998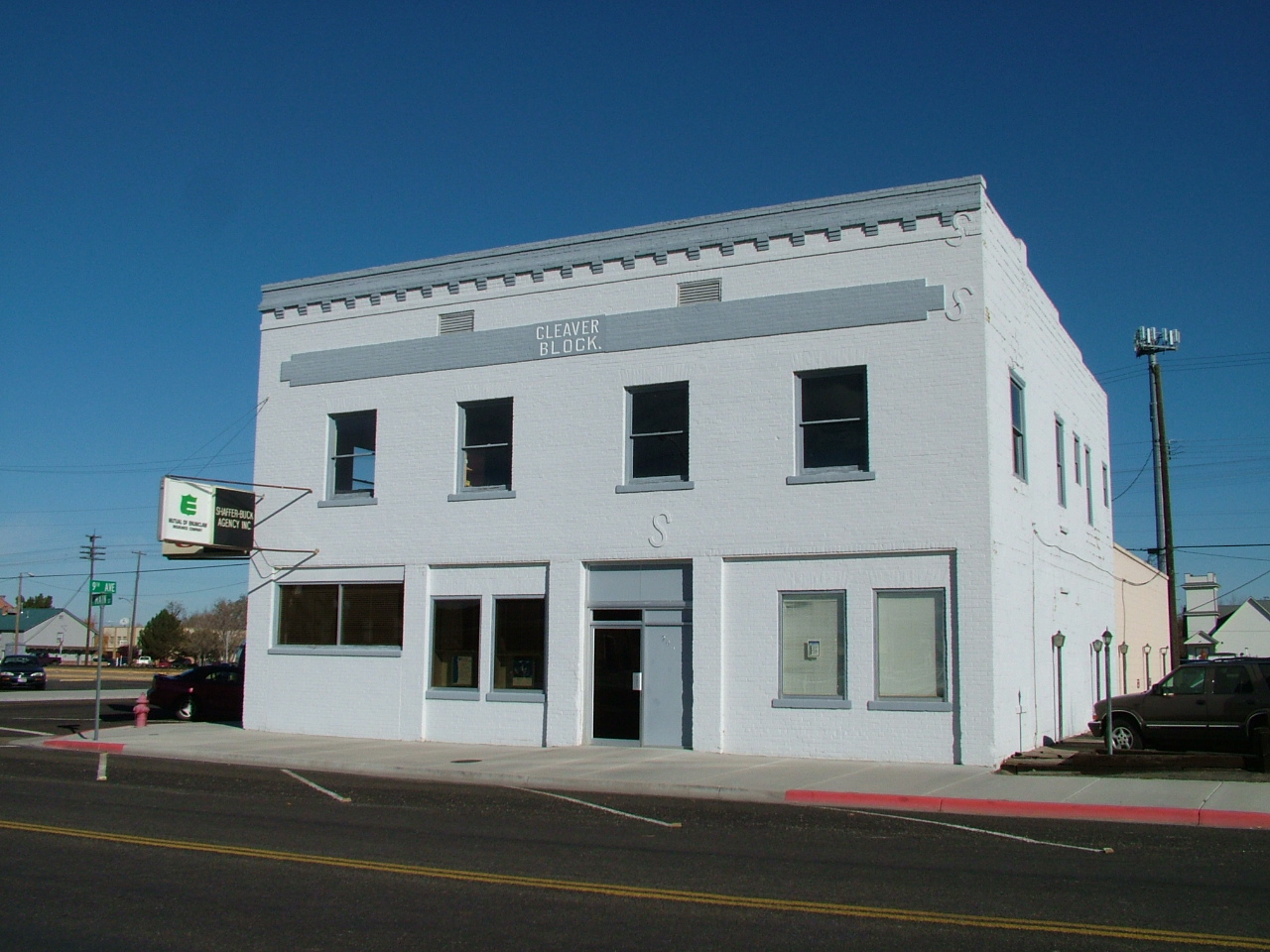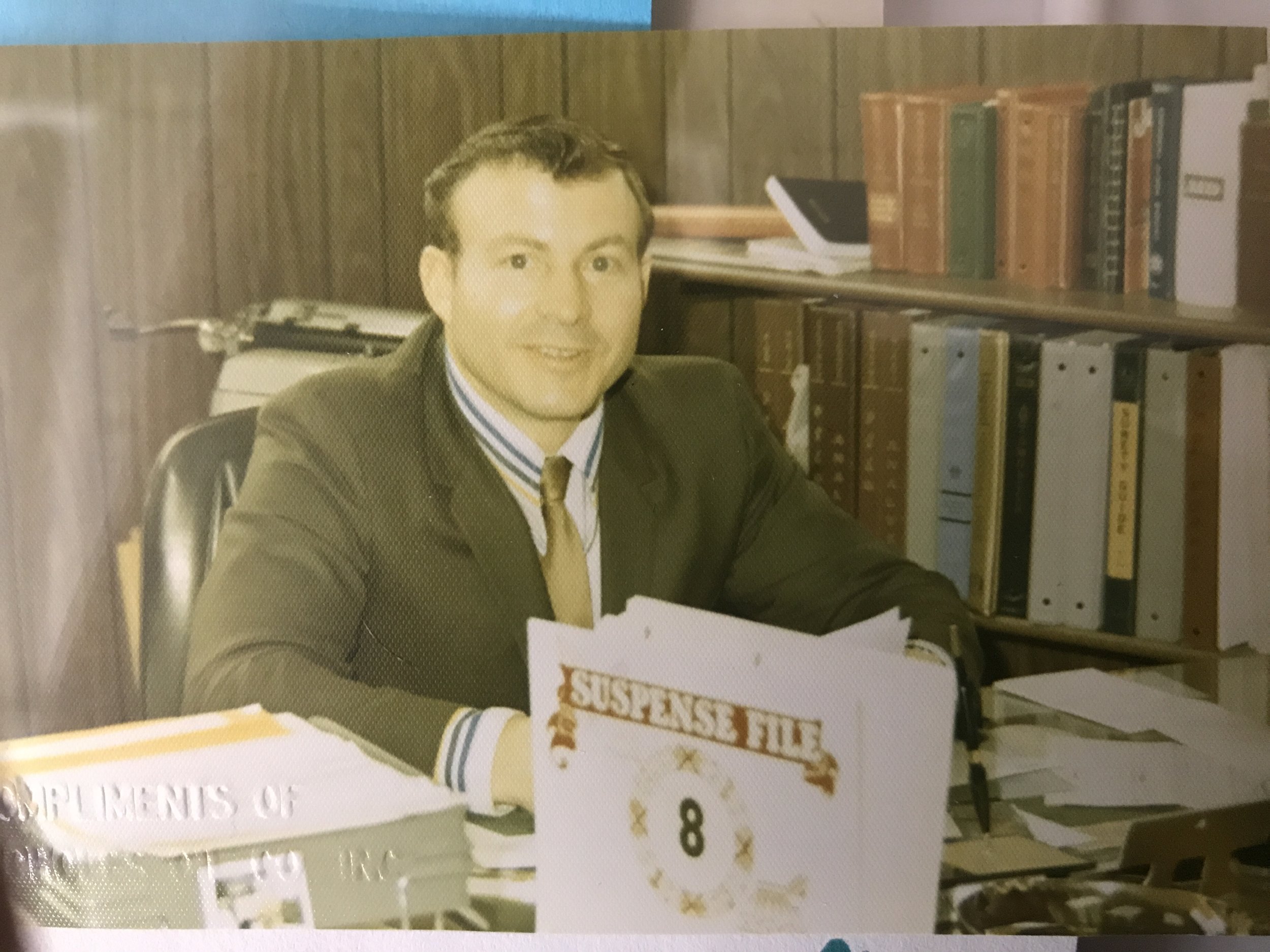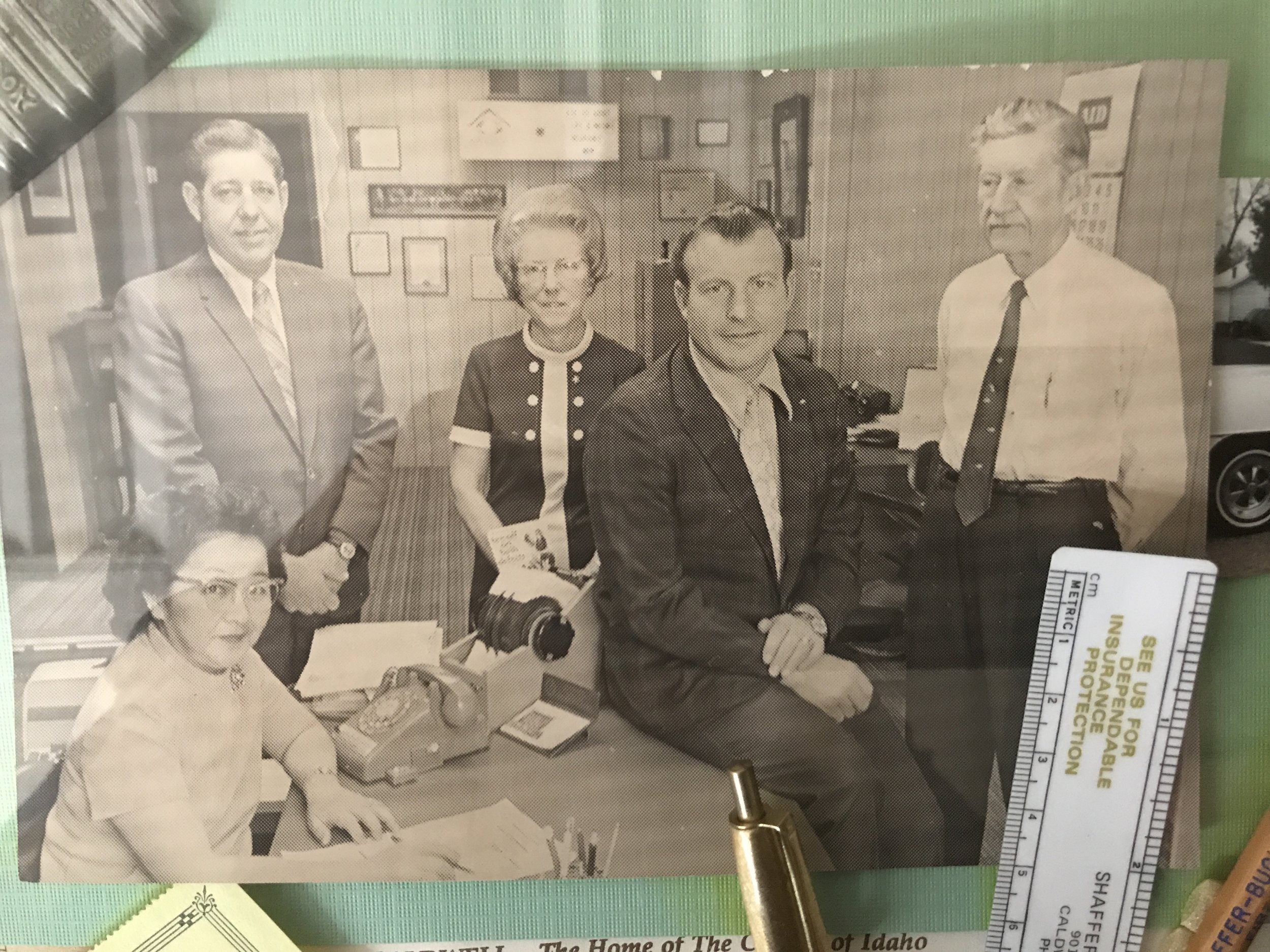 Gordon grew up among the wheat fields of north central Oregon in the town of Wasco. There were 8 students in his graduating class. He moved to Idaho and enrolled at Boise Junior College as a business major in 1952. Shortly thereafter, he met and married Shirleen Shaffer, the daughter of Charlie and Audrey Shaffer. In his Sophomore year, he enlisted in the U.S. Army as part of unique recruitment program that aimed to keep the new recruits all together through basic training and paratrooper jump school. As a result, Gordon developed some lifelong friendships with his brothers in arms.
Upon honorable discharge, the young couple made their home in Caldwell. Being no stranger to hard work, Gordon quickly got up to speed in the insurance business with his father-in-law, Charlie. At the same time, he also worked for Irrigator's Lumber Company unloading rail cars. He also acquired his business degree from the College of Idaho, graduating in 1958. During those early years in Caldwell, he and Shirleen started their family, which would eventually include 6 children.
Gordon became an equal partner with Charlie in 1964 and the name of the firm was changed to The Shaffer-Buck Agency. Gordon took on the responsibilities of the major partner in the late '60's as Charlie and Audrey devoted more time to travel and easing into retirement. In 1972, Gordon bought the Cleaver Block building at the corner of 9th Ave and Main Street in Caldwell and moved the agency to it's second location. The building was originally occupied by the Western Idaho Egg Producers and later by A-Gem Supply. Many nights and weekends were spent remodeling that old building into suitable office space.
Gordon's insurance career spanned over 40 years. Over those years, his community involvement and exceptional care for his clients brought significant growth to the agency. Many of his clients became good friends, and are still clients of the agency today. Gordon sold the Agency to his son Dan Buck in 1998 and retired to enjoy some well earned fishing, golf and travel.
Dan Buck | 1980 - Present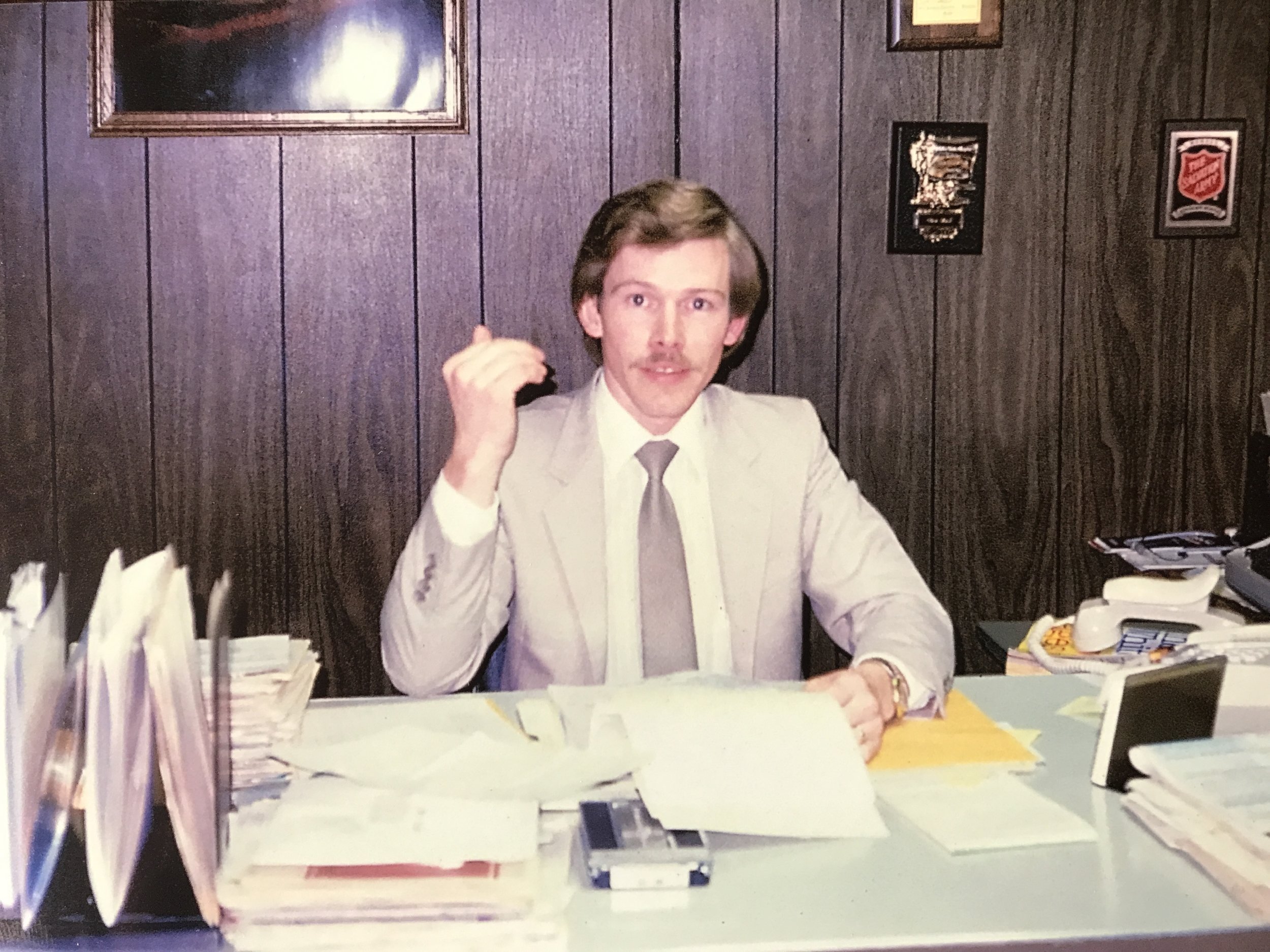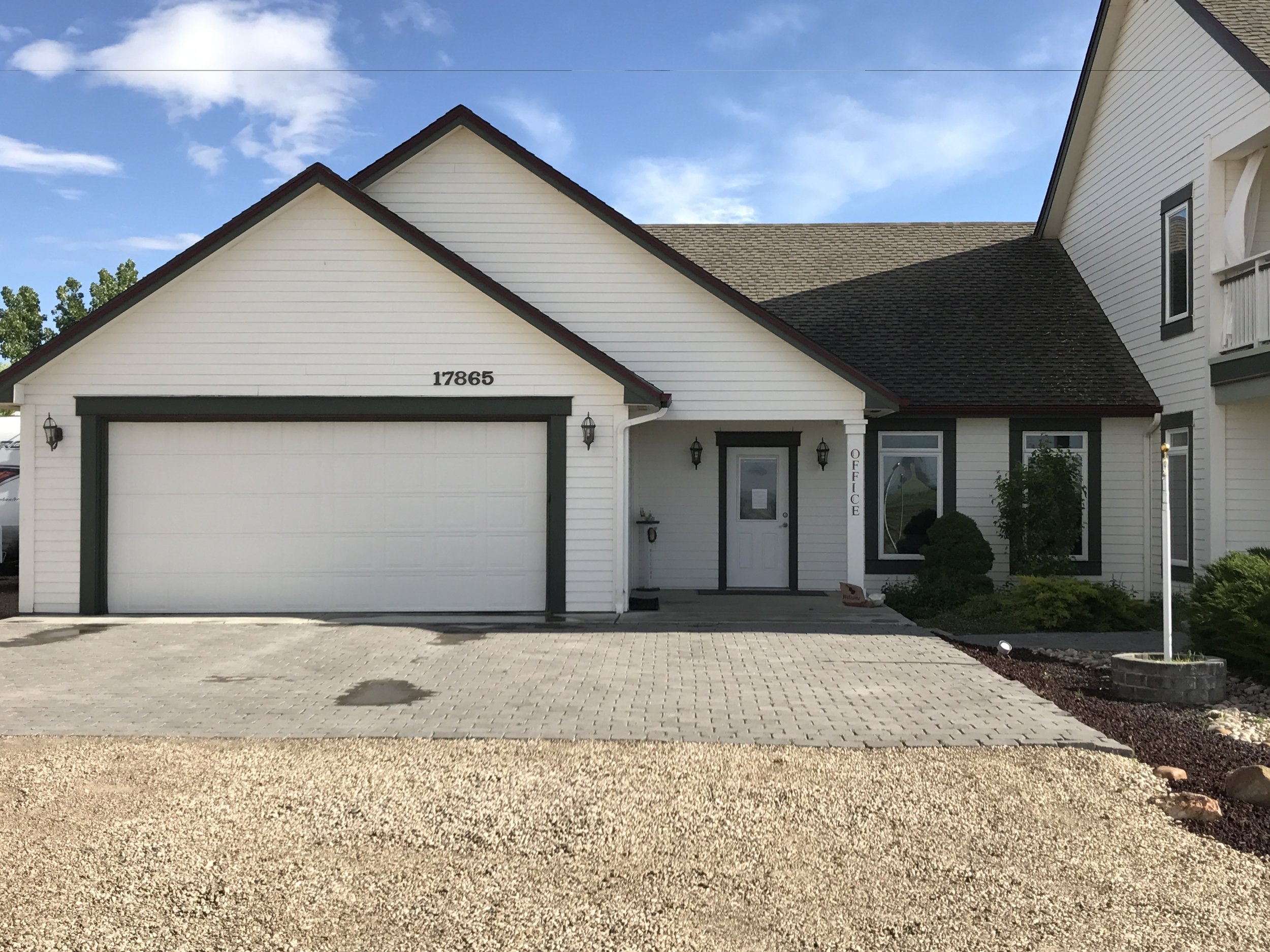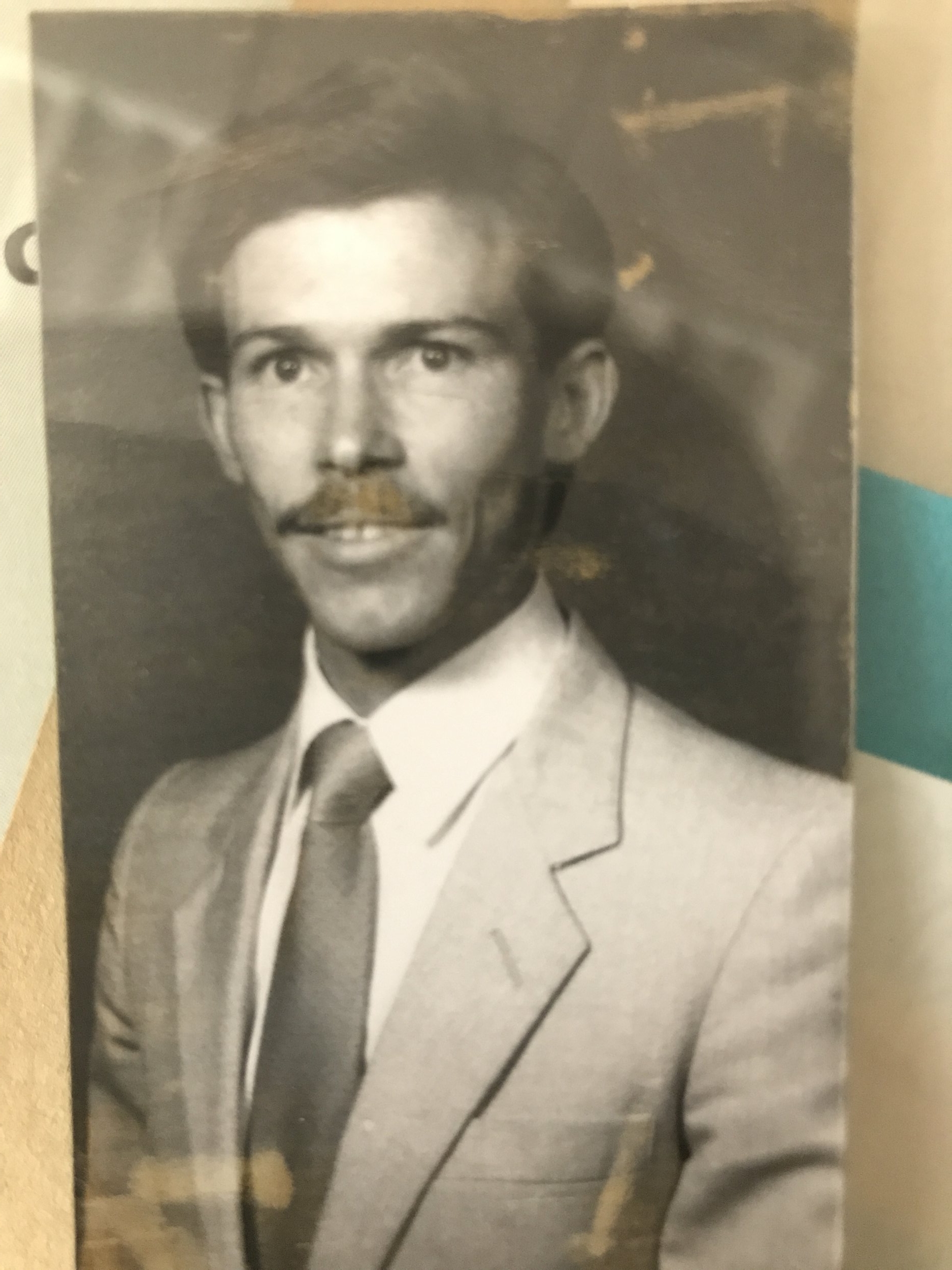 Dan Buck first became involved with the Agency in the summer of 1975 after his sophomore year of college. He secured his life and health insurance license and began marketing life insurance products by contacting existing clients of the agency. He did this through the rest of his college years. During that time, he and Gordon had several discussions about him coming to work in the agency, but nothing developed. Then, in September of 1980, Clarence Steelman, who had worked in the agency as a producer, unexpectedly died from a heart attack. Gordon called Dan, who was living and working in southern California and said, "Son, if you are ever going to come and work in the agency, now is the time."
Dan gave his two week notice and on October 1, 1980, started working full time at the agency. The early '80's were busy and colorful, with Charlie Shaffer still coming to the office almost every day to keep up on his correspondence with his many friends, Gordon at the helm continuing to lead and Dan learning the business. Grandpa Charlie went on to his heavenly reward in September of 1989, having lived a long and fruitful life, with many good friends and a grateful family.
For 16 years Gordon and Dan worked together as partners and best friends, building the agency and serving their growing number of clients. Both were also active in church leadership and teaching, as well as leadership in the Caldwell Kiwanis Club, the Salvation Army Board and the Lifeline Pregnancy Care Center Board of Directors. Dan also attained the designation of Certified Insurance Counselor.
Gordon retired in 1996, but continued to stop by the office occasionally between trips to keep in touch with his grandkids scattered across the country. He passed away unexpectedly in December of 2002, but his godly legacy of love continues on in the hearts of his children, grandchildren and many friends.
In 2003, Dan and his wife Tammy began looking for a different location for the agency. After considering several options, they decided to build office space into the new home they were building three miles west of Caldwell. Even though the new location was a little more difficult to find, when clients made the trip out, they were immediately impressed with the wonderful view and relaxed surroundings. At about the same time, Dan acquired the large sign at the corner of Ustick Road and Farmway Road. It has since become a familiar landmark in the area, due to the variety of messages displayed from week to week. Along with highlighting different thoughts and points of interest about insurance, Dan can't resist the temptation to give his opinion on topics in the news and encouragements to build up the community.
Dan continues to run the show at SBI as the current owner and President. Retirement may come at some point in the future, but for now his duties as part time cattle rancher, Grandpa and motorcycle rider still allow him time to do what he enjoys most, serving his clients and friends.